North Carolina Symphony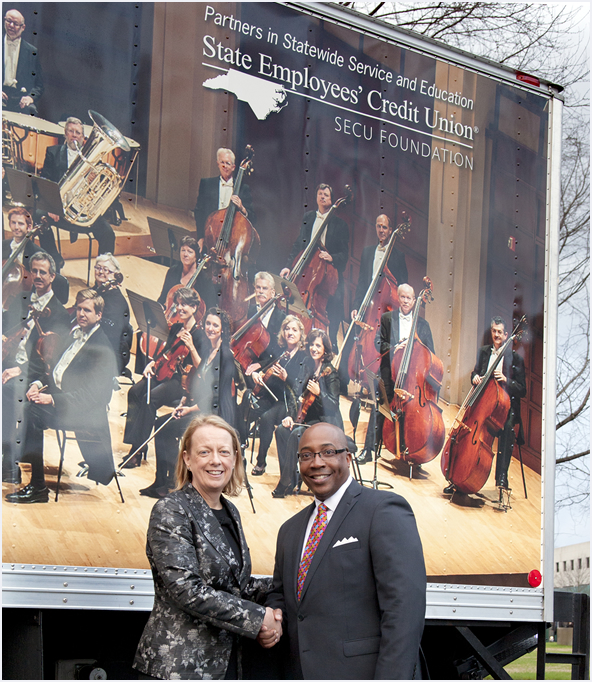 Approved by Board of Directors: 2012 & 2018
In 2012, SECU Foundation assisted the North Carolina Symphony with funding for a new 28-foot insulated vehicle. This vehicle has helped the nationally recognized North Carolina Symphony to continue its broad travels across the state to bring world-class talent and musical performances to North Carolina students and communities each year.
In continued support of the arts in education, SECU Foundation awarded the North Carolina Symphony a grant in 2018 to assist with the purchase of a van to expand the delivery of music education programs across the state of North Carolina. During the 2018-2019 season the North Carolina Symphony is planning a Western Tour to Cherokee, Jackson and Watauga counties; during the 2019-2020 season, program expansion would be targeted to Eastern NC.
The North Carolina Symphony is the state's premier professional orchestra and largest performing arts organization. Through its commitment to artistic excellence, statewide service and music education, the Symphony performs approximately 175 concerts each season. It travels over 18,000 miles annually, reaching nearly 250,000 adults and children each year through performances in concert halls, auditoriums, gymnasiums and outdoor settings in North Carolina communities all across the state.