Senior Services, Inc.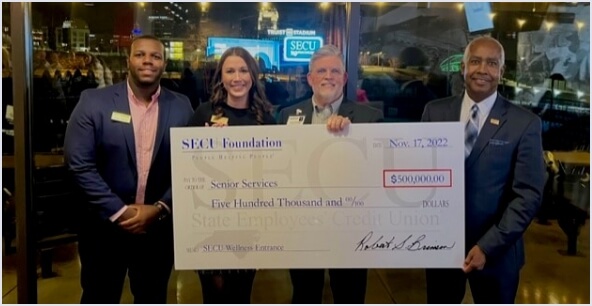 Approved by Board of Directors: July 2022
SECU Foundation awarded a $500,000 grant to Senior Services, Inc., a Forsyth County non-profit serving the elderly and their caregivers. The grant will support the campus expansion of a new Intergenerational Center for Arts and Wellness to provide comprehensive care for underserved and vulnerable seniors. The Center will provide collaborative senior adult services for physical health, dementia care, physical/occupational therapy, and experiential arts education, as well as education and respite resources for caregivers.